The Great Outdoors
Some friends and I took a trip to the highest point in Alabama (not saying a ton) for a camping trip this weekend and I decided it would be a good time to bust out the old Canon AE-1 for some fun. I really love film. It feels so intentional. There is actually thought that goes into every shot. No test shot and readjust, no live-view, no tips from the gadgets. Just a lens and a box with film.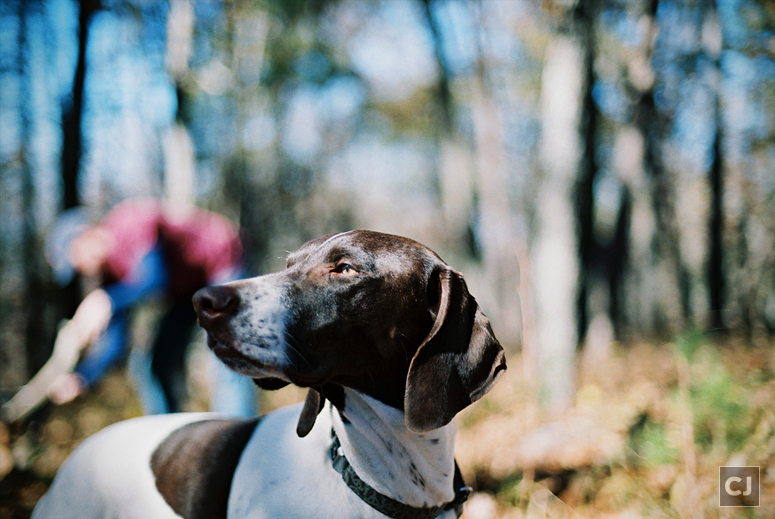 So, we ended up with 9 people and 4 dogs. And above is Toluca, which despite the name is a boy.
This is Ben, doing the manly work while I acted like I was doing something important.
And this is Toluca's owner, Taylor. One of the most original personalities I know, and an easy model (you'll see what I mean). Always an interesting time around this guy.
Oh yeah. So, it's fall, and although I downplayed the highest point in Alabama, Mt. Cheaha, it was absolutely beautiful. The leaves were changing and falling, and the weather was perfect.
And, here's Taylor taking a break on the rock that overlooks some part of Alabama, not sure which way we were facing. This was just before Toluca took off down the mountain to explore and Taylor had to chase after him for about 30 minutes. Original.
Lastly, what would a camping trip be without a fire? We hung out and played Apples to Apples and ate smores until the wee hour of 9:30. Daylight Savings really throws you off when you aren't living by an alarm clock, but it's a nice change. Also, the night shots were on my dslr. I cheated. Sue me.